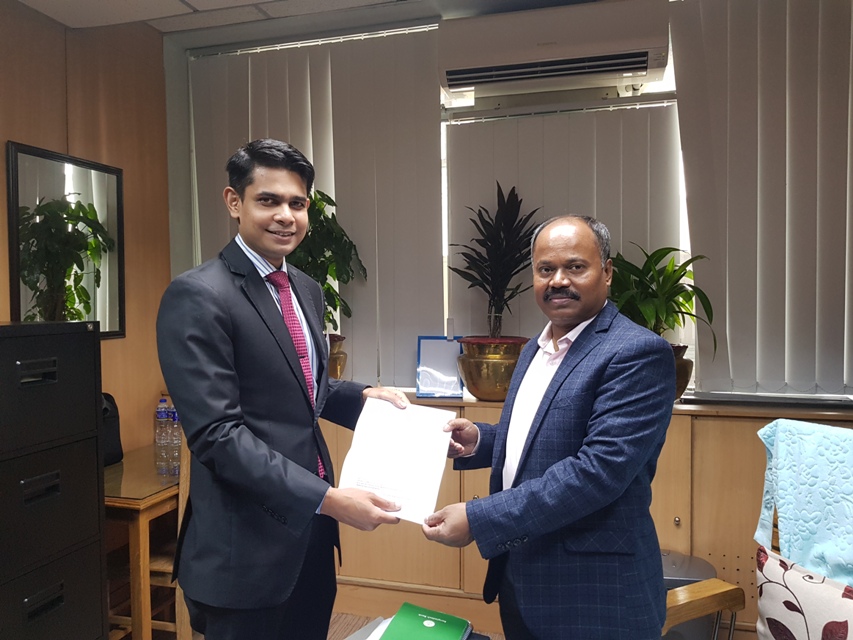 Mr. Chowdhury Tanzim Karim, Chairman of the Board of Directors of Union Capital Limited paid a courtesy call upon Mr. Md. Shah Alam, Executive Director of Bangladesh Bank on 13th January, 2019. Mr. Alam was recently assigned as Executive Director for the Department of Financial Institutions and Markets (DFIM).
Mr. Karim expressed his optimism that Mr. Md. Shah Alam will be able to play a pivotal role in helping the non-banking financial institutions overcome the prevailing challenges as he had discharged his duties efficiently and successfully while serving as General Manager of DFIM previously.
With a view to improve the legal recovery process of Non-Performing Liabilities, Mr. Karim took this opportunity to submit a prayer requesting the Central Bank to take pro-active steps towards implementation of a 5 (five) point recommendation in coordination with the Ministry of Law and Ministry of Home Affairs.
The summary of the recommendations are:
(1) Increasing the number of Arthorin courts to meet the demands of the rising number of Arthorin suits. This will result in a disposal of pending Arthorin cases on an expedited basis.
(2) Taking steps to reduce the frequency of change/transfer of Judges in the Arthorin Courts (which severely slows down the progress of pending cases). In addition, if KPI system is introduced to monitor the speed and number of cases being disposed of the Judges in the Arthorin courts, it may go a long way in ensuring expeditious disposal of Arthorin suits.
(3) If a High Court Division bench is formed to exclusively deal with the huge number of frivolous writ petitions filed by defaulter customers in a bid to obtain an interim order to stay the proceedings of the Arthorin cases simply as a deliberate attempt to slow down the legal process – this will help in prompt disposal of these frivolous writ petitions and will help to speed up the Arthorin suit disposal process.
(4) It was further pointed out that some of the frivolous writ petitions are moved before the Hon'ble Courts on the basis of false/fabricated statements and documents at the admission hearing stages. There is a strong case for arguing that in such instances where false/fabricated statements or documents are submitted before the Hon'ble Court, such petitioners should be strictly punished in accordance with prevailing laws for undermining the sanctity of the Supreme Court.
(5) If steps are taken to ensure that law enforcement agencies take a sincere effort towards execution of pending arrest warrants and/or civil imprisonment orders passed by the competent courts in regards to loan defaulters – it will greatly help in speeding up the recovery process.
We are hopeful that Bangladesh Bank, under the visionary leadership of Hon'ble Governor, Mr. Fazle Kabir, will take these recommendations into consideration and initiate effective dialogue with concerned ministries for implementation on an expedited basis in the greater interest of the banking and NBFI sector.